CUSTOM BUILT SAFES FOR YOUR FIREARMS COLLECTION
REFINED FOR ANY ROOM | PROUDLY MADE IN THE USA | ORDER FACTORY DIRECT
BUILT FOR THE COLLECTOR WHO DEMANDS THE BEST
NOT JUST FOR GUNS! FOR YOUR VALUABLES.
IDEALLY SUITED VALUABLES MANAGEMENT AND FOR YOUR FINER THINGS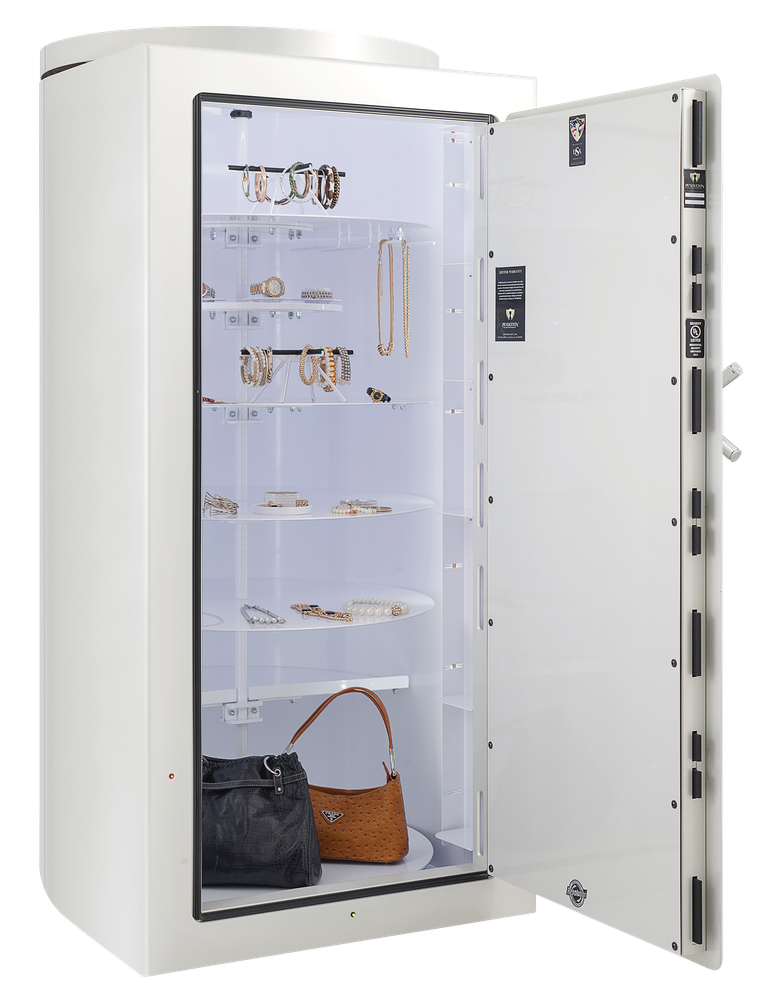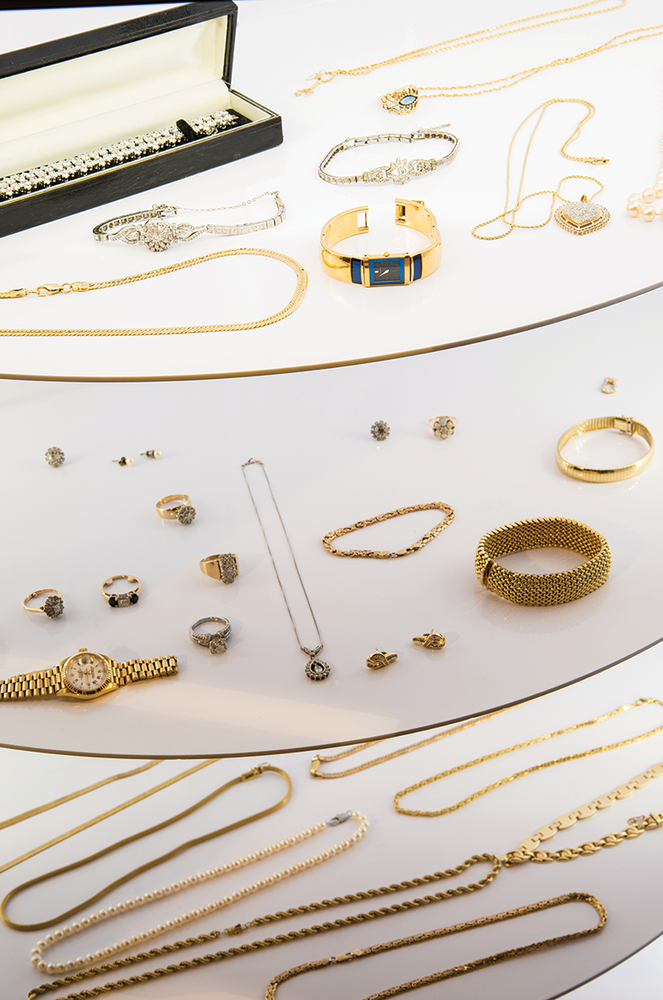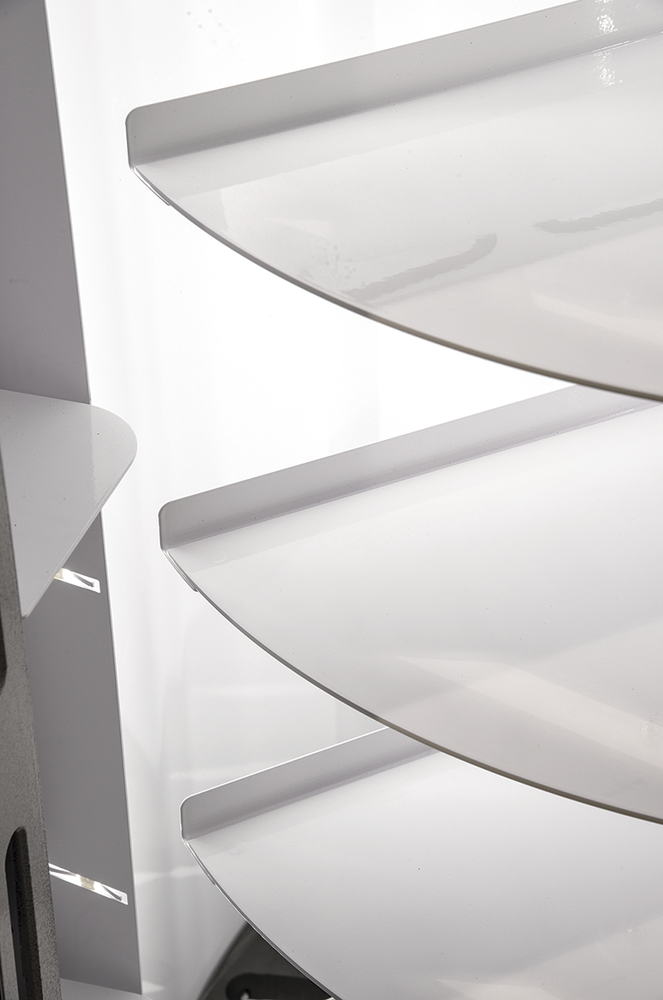 VIBRANT LIGHTING. MOSITURE CONTROLLED.
SHELVING SMOOTH AS GLASS. GUARDED HALF SHELVES PREVENT DROPS.
HEAD HIGH FOR EASY ACCESS.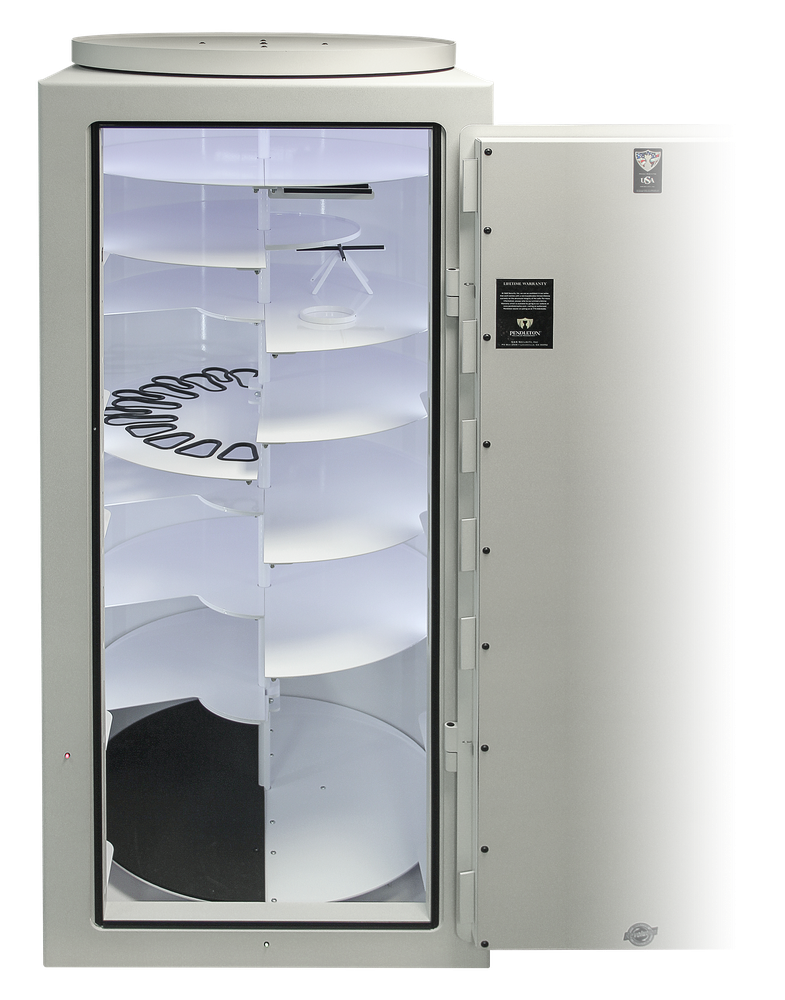 Ready to order? The process is simple!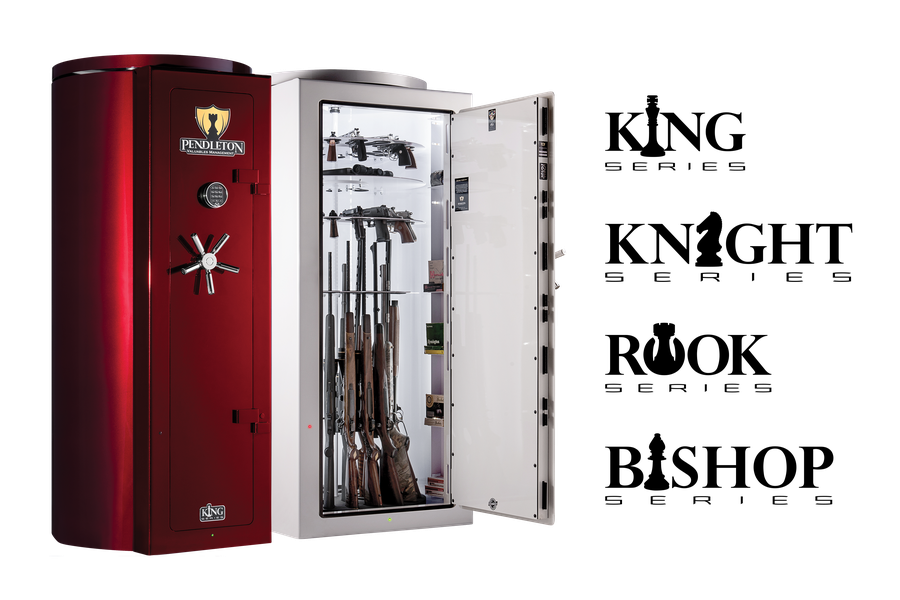 Choose Your Series
Any Choice is Right! Pick the feature set that works for you. Rest assured, quality and security carries the Pendleton name.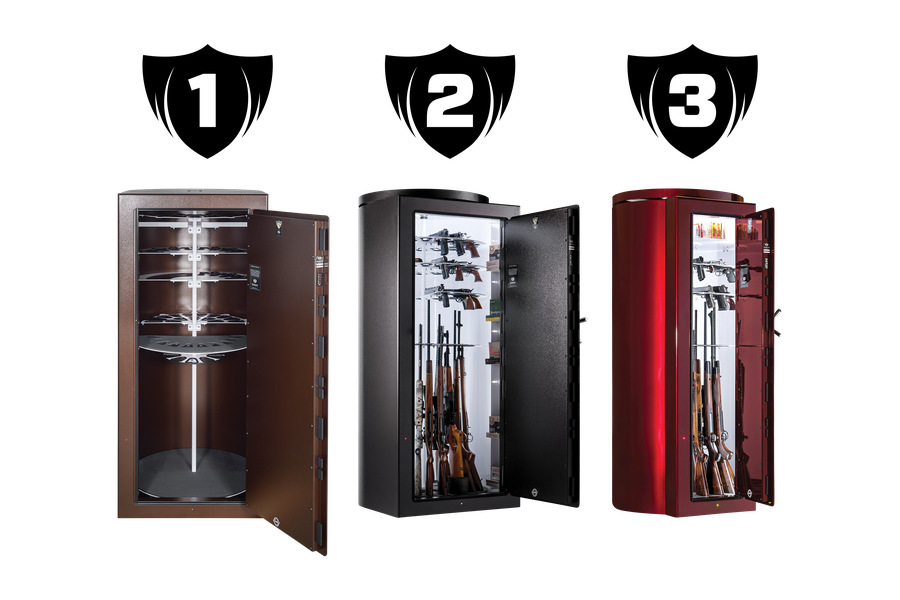 Choose Your Level
Each level features a unique look and feel with the same Pendleton standard of quality and security.

Start Your Order
Place a deposit to schedule your safe today! Call us at 770-466-6181. Pendleton Safes are custom built around your collection!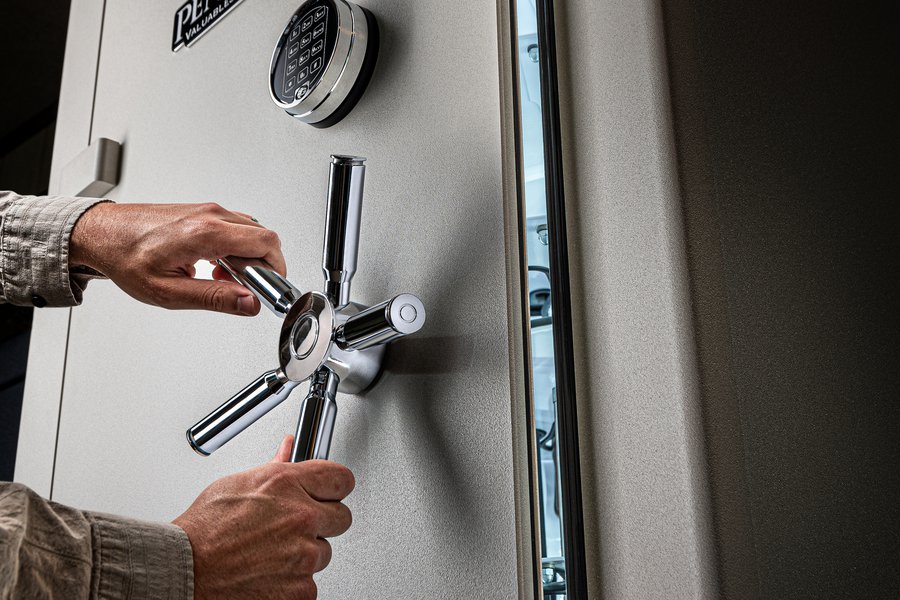 Choose Your Layout
Pick from available layouts or take advantage of the specialized configuration service included with your order to maximize the design.
UPGRADE YOUR GUN STORAGE WITH OUR ROTATING GUN SAFES!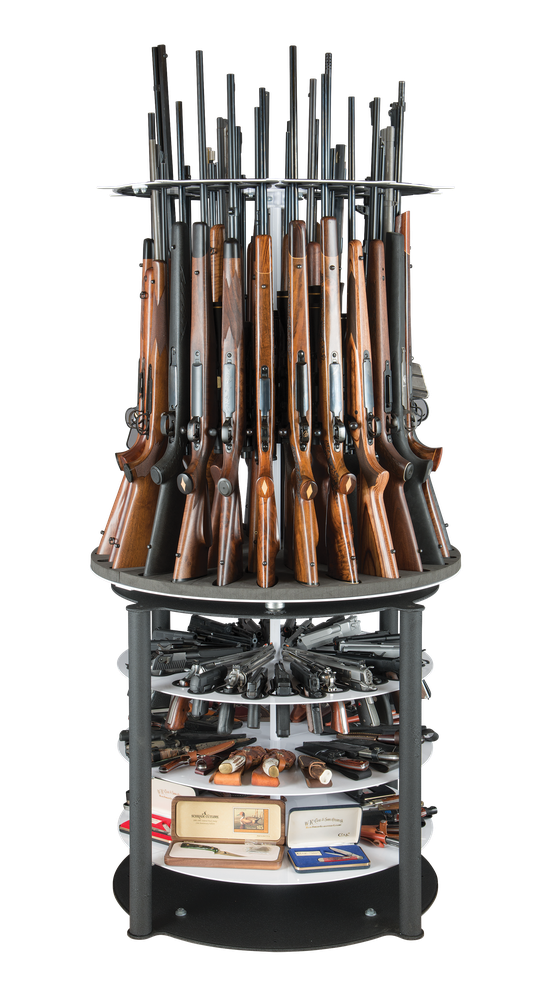 These innovative display stands bring a new level of ease and functionality to managing your walk-in vault or retail floor. Pendleton Revolution Technology® enables the entire system to rotate for fast & easy access. Display your handguns and long-guns side-by-side without touching!

STOP DIGGING FOR GUNS!
THE GUN YOU WANT
SPINS TO THE FRONT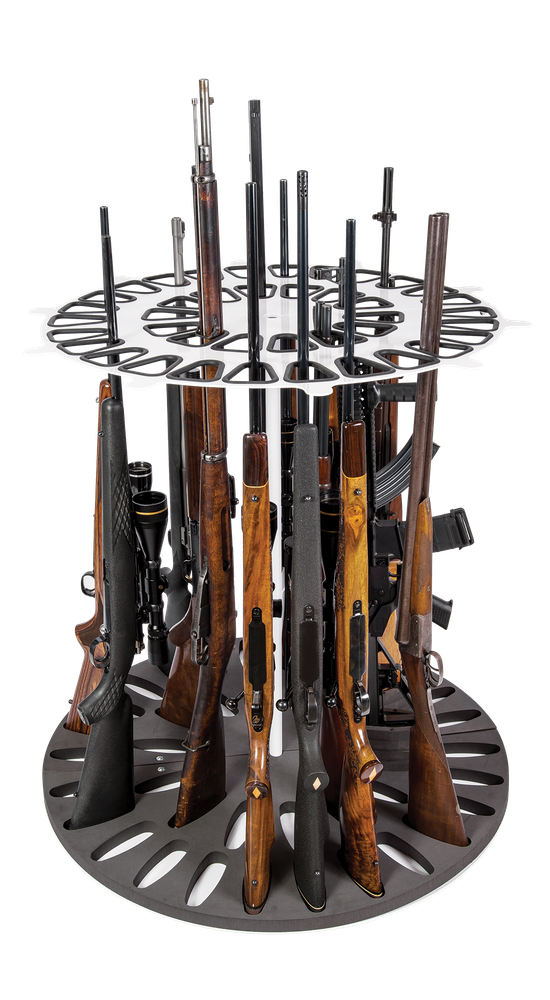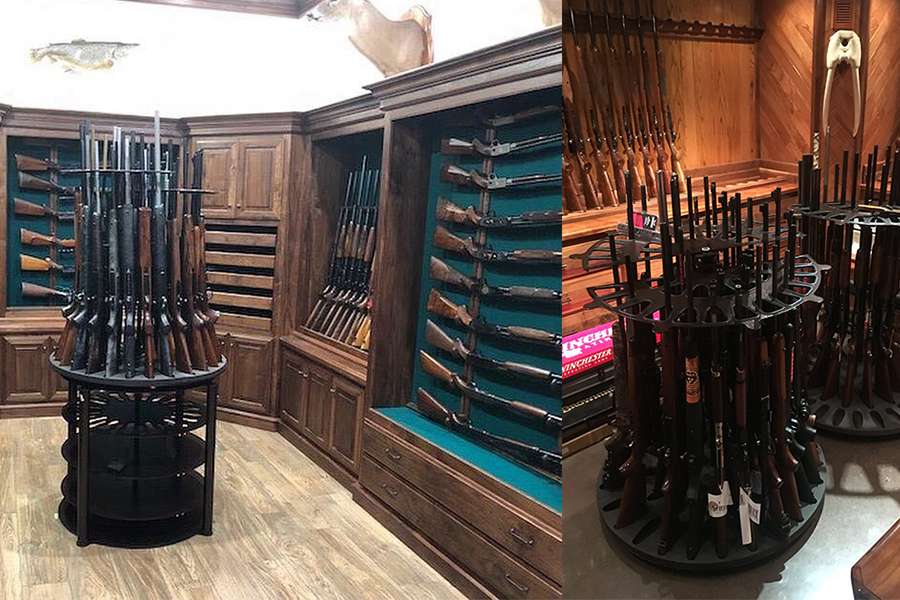 Display Stands
Designed for walk-in vault rooms, these ultra-sturdy, free-standing gun display stands are configured to suit your needs.